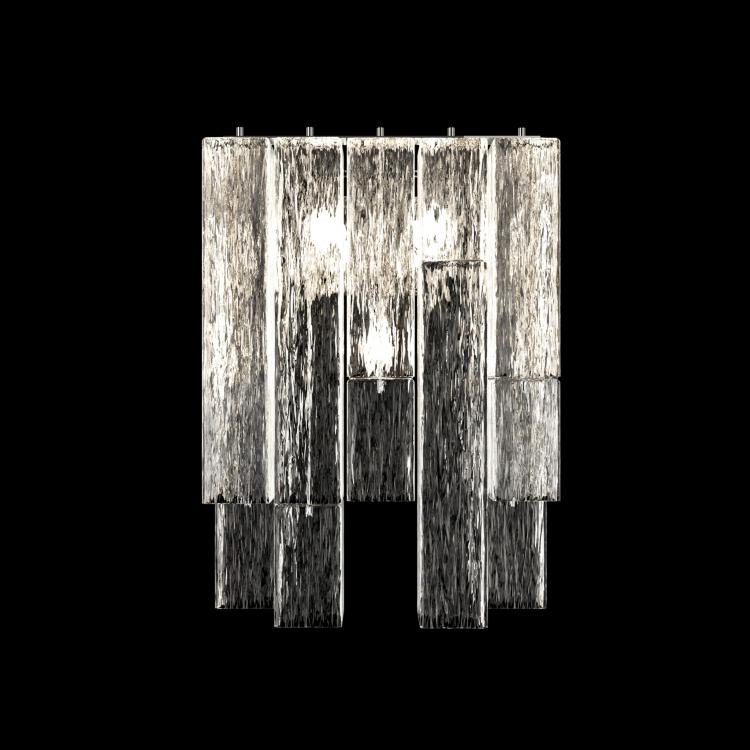 Empire Sconce by Barovier&Toso
Italy
Contemporary
The three-dimensional presence of the lamp with its geometric rigour add expressive character to any wall. The tubular parts, with a square cross-section, have an undulated, irregular surface obtained with the a corteccia technique in Venetian Crystal. The light that crosses these irregular details produces a soft effect, punctuated by sparkling highlights.
7465 Dimensions: 14 1/2" Dia. x 19 1/2" H
Item Number: LW-BT-7465
Weight: 37 lbs
Venetian Crystal Available Colours: Crystal | Crystal / Grey / Olive | Crystal / Grey / Sand | Crystal / Grey / Cadet Blue
Metal Finishes: Polished Chrome | Galvanized Gold
MADE TO ORDER This item is made to order.
Please contact our sales team for more information.