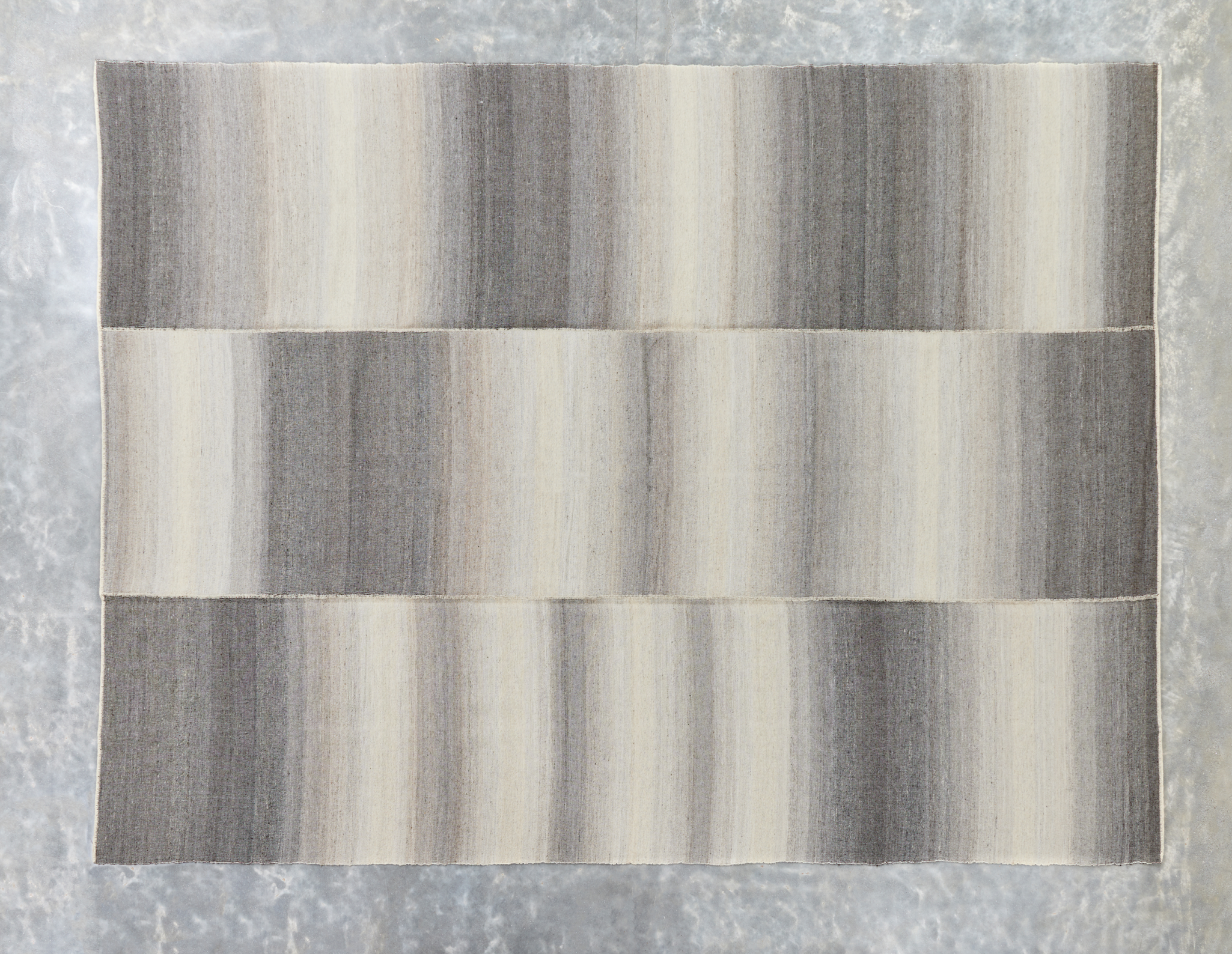 Finely Spun Wool Rug in Difuminado by Madda Studio
Contemporary
Mexico
Wider areas of a single tone characterize this design. The bands are irregular and can be wider or narrower with no set pattern. The repetition of bands works well with multi-panel rugs because they create different rhythms, which lend themselves to unique designs.
Size: Made to Order.
Larger than 6ft wide will be joined together in panels.
Length is unlimited. Handwoven in Mexico on a pedal loom.
Material: 100% Undyed Handspun Wool, 100% Undyed Cotton
Maintenance: Professional rug cleaning recommended. Spot clean with warm water and pH neutral soap.
Color: Tones of Gray (White, Light Gray, Medium Gray, Dark Gray) Rugs can have a lighter or darker feel to it depending on how the tones of wool are used and combined.
*Madda Studio products are handmade and variations in color, size, and design may occur.
Item Number: MS-RUG-FS-DIF
MADE TO ORDER This item is made to order.
Please contact our sales team for more information.